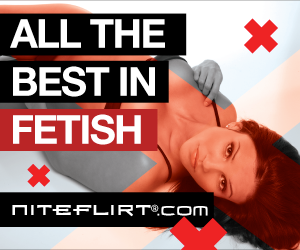 I was online today a little earlier than I usually am for this particular cam site. I had a guy come into my free chat area and the conversation was just unbelievable. The conversation is below.


chitownguy38: can u do me a favor please


nemesisdvine: what?


chitownguy38: i have a child with a model on here


chitownguy38: hes only 5yrs old and misses his mom


chitownguy38: can u search snd tell me if the name xyz1234 still exists


chitownguy38: she lives (her state) and us in (her city) she may have everyone in (her city) blocked


nemesisdvine: search yourself


chitownguy38: im mobile i cant hear u


nemesisdvine: don't come in my room with that drama


chitownguy38: cant u help a 5yr old out


nemesisdvine: if she's a model on here, it's her business not yours


nemesisdvine: bye


chitownguy38: im trying to find her for our son


chitownguy38: do u reallt have no heart


chitownguy38: just tell me if her name exists starr1234


Illegal Expression! Message not sent!
The system blocked my response, I said, I'm a heartless bitch, that's why I'm good at what I do.


chitownguy38: we met on here


nemesisdvine: no


chitownguy38: y can't u help a 5yr old out


His ass was banned

As long as I've been doing cam, this is the first time I've ever had something like this happen to me. I don't know if the story is true or not. If it is true then he's a serious ass loser. What in the fuck made him think that I was going to search for this chick? It could also have someone trying to play a trick or mind game. It could also have been another cam girl trying to set me up. There's not a lot that surprises me in this industry. All I can say is, "Wow!"