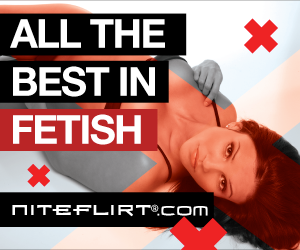 Phone sex with No Ordinary Diva– let's do it!

Phone Only

Originally Posted On 6-12-08


If you remember a while back I told you about the guy who's girlfriend cheated on him. He found out because she had a hickey. I'm sitting in my chat room and someone enters and I'm thinking it's him. Well it wasn't him, it was his girlfriend. This bitch was pissed off at me because she caught him jerking off looking at me in a private chat. Below is the conversation I had with this chick.


Dumb Bitch says: hey baby


I said: hello


I said: how are you


Dumb Bitch says: feeling pretty pissed that my boyfriend was jacking off to you


I said: what?


I said: are you the girl who was cheating on him


I said: serves your ass right


I said: how in the fuck did you think he wouldn't see that fucking hickey


I said: dumb bitch


Dumb Bitch says: necking around isn't cheating, anyway i thought i'd get back at him by racking up a few bills on his credit card, see what kind of moves you got (This was the funny part. She don't think kissing someone is cheating. I'm not stupid and neither was her boyfriend. Someone putting a hickey on you is a lot of doing. That's more than necking as she put it. She did more that necking, ain't nobody doing all that sucking on your ass and you ain't giving up no ass. She keep telling herself that bull shit and one day she'll believe it. I showed the dumb bitch what kind of moves I got. LMAO!)


I said: he thought it was cheating and that's why he came to me


I said: you want to join me in private chat


I said: you want me to show you how to keep your man? (She brought her ass into a private chat with me and I showed her why her man was jacking off to me.)


Let me tell you, her curiosity got the better of her and I just couldn't resist fucking with her ass. By the time I got through with her she was in private playing with her pussy. It would be a fucking hoot to do a private session with both of them at the same time. Shit the couple that plays together stays together. Shit, you don't see to many couples that freak together breaking up. It's always the self righteous and too cute bitches that have the problems with their man.


I don't have any problems giving shows to women and couples. All of the money is green and spends the same. I really get a kick out doing shows for women. I like fucking their heads up. Damn, I need to take a nap, it's almost 6:30 am. I'll end this post here. The next post I have to tell you about the Master/Slave. He had another misadventure that had me laughing my ass off.