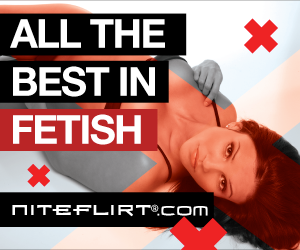 Phone sex with No Ordinary Diva– let's do it!

Phone Only

Originally Posted On 8-15-11


I just did a cam show and the first thing he said to me was, "I want to see how wet you get." I'm thinking to myself, "Are men that fucking stupid?"


Here are a few things that always make me ask, "Are men that stupid?":


1. "Are you wet?"
I would like to know where men got the stupid idea that women are sitting around 24/7 with a wet pussy. A woman being wet means that she's sexually excited. How in the hell do men acutally think women are excited 24/7. Women don't think of sex 24/7, men do that shit which is the reason that they can be distracted and minipulated easily. I always say pussy is a man's downfall.


These ignorant bitches need to stop telling these stupid ass men that "Ooohhh baby, I'm wet!" 9 times out of 10, the bitch is lying and if she's doing cam then she's got tricks to make these idiots think she's wet.


2. "Do you squirt?"
Again I ask, where do men get this shit from? These fuckers are always asking for squirting and don't know what the fuck squirting is and what's required to squirt.


Squirting is female ejaculation and it comes from stimulating the g-spot.


You have to put a lot of pressure on the g-spot to squirt. Most women can't find their g-spot. Not all women squirt. These ignorant bitches keep telling these guys that they squirt. Most of these bitches are lying.


3. "Do you have milk in your boobs?"
Again where do men get this shit from? Just because a woman has large boobs doesn't mean that she has milk in them. (I call them boobs because I was informed yesterday that when you have breast as big as mine then they are called boobs. Titty refers to the women with small breast.) The breast only have milk in them when a woman is pregnant. Milk is produced through the mammary glands and if a woman isn't pregnant then she won't produce milk. If she doesn't breast feed within a certain amount of time after having the baby then the mammary glands dry up. She can keep the mammary glands from drying up by using a breast pump for a while.


4. I have a big dick.
I still can't believe that some men think all they need is a big dick and that's all they need to pease a woman.


Good fucking grief! A big dick don't mean shit if you don't know how to use it. I wish these idiot bitches would school your dumb asses. If a woman isn't cumming then that big dick ain't doing shit (Fake orgasms don't count.).


5. Sending women cock pics and showing their cocks on cam.


Again, good fucking grief! For some reason men have this idea that seeing a picture of a cock or seeing a cock on cam is going to make a pussy wet and make a woman want to fuck them. I hate to bust your bubble but women are not visually excited like that. We need some fucking stimulation.

6. Comming onto a paysite and thinking you making someone wet by telling her how good you're going to lick and fuck her.


This is the biggest pet peeve of the ones I listed. When you're on a phone sex site or a cam site, the shit is not free. It's a pay site and you to pay these chicks. This is pay to play. It amazes me the shit that some of these wankers will do to bust a free nut and pull the wool over someone's eyes. They come with new shit all the time.


7. Get me hard.


8. How hairy are you?


That is my number one pet peeve. You tell these ass wipes that you are hairy and they have the fucking nerve to ask how hairy is it. That's when they get cussed out. A hairy pussy is a hairy pussy. There's no fucking hairy pussy scale. The pussy either has hair covering it or not.


In conclusion to this post. Here's my montra:


You're a broke ass loser. You're horny, broke, and frustrated. It's not my fault you're broke. If you can't afford it then get another job or a second job to pay for your habbit. Then again you're so pathetic you can't even get a blowjob. Fuck Off Wanker!