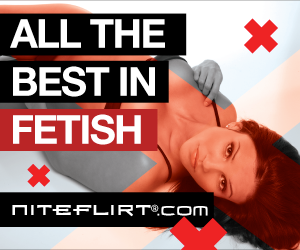 Phone sex with No Ordinary Diva– let's do it!


Phone Only



This idiot entered my free chat wanting to know if I would do verbal blasphemy in private chat. I thought he was talking about verbal religious humiliation but I wasn't sure so I had him clarify what he meant. Below is the conversation, check it out and then I'll comment on it.


brianlust01: I love it when a woman who can be verbally blasphemous
very hot for me!


NemesisThePunisher: what do you mean?


brianlust01: verbally religious blasphemy with a sexual twist 🙂


NemesisThePunisher: be specific


brianlust01: like beg me to Cum for christ
beg me to Jerk for Jesus … its just verbal role-playing
ok, I'm good for an exclusive


Most of my response to him was verbal and not typed. I told him emphatiacally no. I told him that he's going to hell and I'm probabably going to hell but I'm not going to hell for that. I told him that I'm not a fucking atheist. I don't care how high I could raise the rate, my black ass wasn't doing that type of cam show.


It's now 3 days later and this motherfucker came back asking for the same thing again. I was like, didn't you come in here the other day asking for that and I cussed your ass out. He was like, I don't think so. I was like I think it was you because I wrote about it on my blog. I checked my blog and sure enough, it was his ass. I told him, yeah it was you and I'm still not doing it.