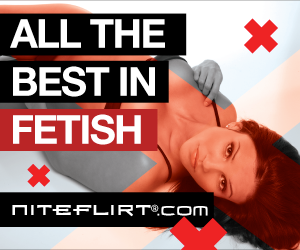 I wrote about this email I received on April 27, 2014 to my account on Streamate. I went out to run errands and when I returned home I checked my email. This guy sent me the exact same email he sent me on Streamate. Below is my response to the email being sent to me a second time and to my personal email address.


Hello Robert,


You sent me this same email to my account on Streamate. I'm giving you the same response that I gave you in April of this year. In the future do not send me emails to my personal email address. My answer is the same as it was before. Look at the response below to refresh memory.


April 27, 2014:


I would love to conduct this study on Black Cam Girls. There's only one thing, I'm not your ordinary black cam girl. I'm a intelligent business woman. Let's talk business if I may. My time is not free and it will cost you money. You want one to two hours of my time. The cost is my highest exclusive chat price which is 5.99 per minute. I don't offer Skype through Streamate. You would have to book 2 60 minute exclusive block sessions with me. You get a 20% discount on each session. Instead of paying $359.40, you would pay $287.52. To make sure that you show up for your appointment for the study interview I require a deposit of at least $50. That's in addition to the price of the block session. You may enter my free chat area when you see me online to pay the deposit and make your appointment for the study interview. I look forward to hearing from you.


PS. I don't like having my time wasted and having to repeat myself. Don't let this happen again.


Nemesis Divine aka NemesisThePunisher
Here's the original email this iot sent me:


To: NemesisThePunisher


Subject: Study of Black Cam Girls


Hi,


I'm Robert Reece, a sociology PhD student at Duke University (feel free to check my credentials on the Duke sociology website here http://sociology.duke.edu/people?Gurl=&Uil=16229&subpage=profile or here http://www.furiousandbrave.com/p/robert.html). I'm conducting a study of black webcam models through a series of interviews. I've conducted a number of interviews already (and I'm sure some of my other participants can vouch for me here if necessary), and I wanted to ask if you would be interested in participating. The interview would take between one and two hours and can be conducted over Skype whenever is convenient for you. My research will help shed light on the experiences of black webcam models. If you're interested, I will provide you with a document with more information about my research, but feel free to ask me any other questions you may have about the study before making a decision.


I have no problem doing the interview with him, I'm just not going to do it for fucking free. Why motherfuckers think I want to do shit for free is beyond me.