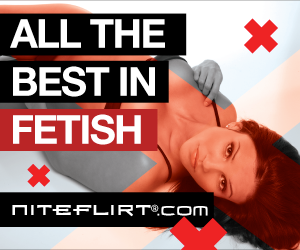 I was at the bus stop to day to catch the bus to run errands because Monday is a holiday. This guy walked to the bus stop and said hello, then he asked me if I was catching the bus. I told him yes. He said the bus would be comming soon and I said yes. I have a bus schedule so I know what time the bus was due.


He was sitting on the bench and I was standing with my back to him. I didn't think anything about him because I've seen him at the bus stop before. While we are waiting for the bus I hear this sound. He had a cell phone and was playing some middle eastern music and it was loud. The sound I was hearing was of pictures being snapped. There's a sound that a cell phone makes when someone snaps a picture so I know what I was hearing. I'm thinking to myself, "Is this motherfucker snapping pictures?" He snapped at least 5 or 6 pictures. I look down the street to the next corner and see the bus turn the corner. The bus gets to the corner I'm at and turns and pulls up to the curb. I turn around and look at this fucking fread and now he's raised the cell phone and has it pointed directly at me. Of course me being me I did what comes natural, I turned to face him fully. I loot dead at him and the iPhone because I can now see it's a iPhone. I stuck my middle finger up at his ass long enough for him and the iPhone to capture it. I turn back around and got onto the bus. The bus driver told this motherfucker to turn it off because it was loud and you can't play music on the bus.


How much of a fucking loser does someone has to be to do some bullshit like this. The thing of it is, he thought he was pulling a Slick Willy. The music was supposed to mask the fact that he was snapping pictures. It didn't work because I could hear every time he snapped a picture. I think that when he held the phone up when the bus pulled to the curb he was recording because I didn't hear a picture being snapped. I stuck my finger up to let this freak know that I know what he did.


If you saw what I was wearing then you would wonder why in the fuck would anyone want to take a picture of my ass. If I see his ass again I'll really be watching him. If I see that iPhone and think he's trying to take a pic then I'll tell him give me $20 and then you can snap all the pictures he wants.


This is what I was wearing.


I'm not really surprised by this because it's Friday and the crazy shit usually happens on Friday.