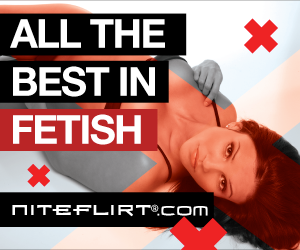 This is a email I was sent on Streamate and also my response to that email.


To: NemesisThePunisher


Subject: Study of Black Cam Girls


Hi,


I'm Robert Reece, a sociology PhD student at Duke University (feel free to check my credentials on the Duke sociology website here http://sociology.duke.edu/people?Gurl=&Uil=16229&subpage=profile or here http://www.furiousandbrave.com/p/robert.html). I'm conducting a study of black webcam models through a series of interviews. I've conducted a number of interviews already (and I'm sure some of my other participants can vouch for me here if necessary), and I wanted to ask if you would be interested in participating. The interview would take between one and two hours and can be conducted over Skype whenever is convenient for you. My research will help shed light on the experiences of black webcam models. If you're interested, I will provide you with a document with more information about my research, but feel free to ask me any other questions you may have about the study before making a decision.


Here's my response to the email.


Hello Robert,


I would love to conduct this study on Black Cam Girls. There's only one thing, I'm not your ordinary black cam girl. I'm a intelligent business woman. Let's talk business if I may. My time is not free and it will cost you money. You want one to two hours of my time. The cost is my highest exclusive chat price which is 5.99 per minute. I don't offer Skype through Streamate. You would have to book 2 60 minute exclusive block sessions with me. You get a 20% discount on each session. Instead of paying $359.40, you would pay $287.52. To make sure that you show up for your appointment for the study interview I require a deposit of at least $50. That's in addition to the price of the block session. You may enter my free chat area when you see me online to pay the deposit and make your appointment for the study interview. I look forward to hearing from you.


Thanks in advance,


Goddess Nemesis


This guy is a total fucking loser. He's a bigger loser than the asshole in my previous post. Are men that fucking desperate? What in the fuck made him think that I was going to do a one to two hour interview with him on Skype? Evidently he's got a bunch of stupid ass hooches who are willing to give up their time for free. I know damn well this asswipe would be sitting there the whole time with his dick in his hand wanking and laughing at how stupid a cam girl is. These motherfuckers never learn. I don't do shit for free. Of course the asswipe didn't respond to my response to his email. I got 4 words for your loser ass, "SUCK MY FUCKING DICK!"