<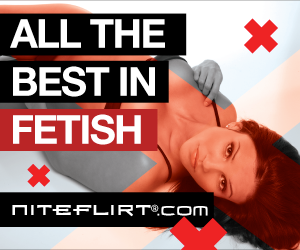 This week has been a fucking hot mess. That's probably why I wasn't surprised when this asshole came into my free chat. I didn't even respond to his ignorant ass. I just fucking blocked his ass. He's on a fucking porn site with that shit. I keep saying assholes like that need to get some pussy but they are fucking losers and can't get any. He picked the wrong bitch to pull that shit on. I really don't give a fuck what he thinks, nobody give a fuck what a loser like that things. You just have to love the internet.


ITALIANO_1989: HELLO


GOODEVENING, WELCOME


NemesisThePunisher: how are you


ITALIANO_1989: HOW ARE YOU ?


NemesisThePunisher: I'm well


ITALIANO_1989: U.S.A. COUNTRY OF BASTARDS !!! MIXED RACES SHIT !!! FUCK AMERICAN ARMY KILLERS OF CHILDRENS IN THIRD WORLD !!! IRAQ, AFGHANISTAN …. LONG LIFE THE 11 SEPTEMBER ! HAIL HITLER ! LONG LIFE THE FASCISM DOWN AMERICAN EAGLE TERRORIST FRIENDS OF THE JEWISH SHIT


This fucking shit was in all caps. I had to change the font so you can see it.


ITALIANO_1989 has been blocked.